& course instructors 
With eSquirrel you have everything you need for teaching. The lessons are suitable for many textbooks from primary school to high school degrees and universities.
You can use eSquirrel anytime to give homework, prepare quizzes and keep track of the learning progress of the whole class.
Start now and create your digital course with eSquirrel.
Teach digitally matching your textbooks and subjects

Reviewing learning progress
You maintain an overview of the learning progress of your entire class. You have also access to a detailed view of any individual student.

Give homework
Set a deadline for a quest! Just like that students get a notification in the app. You will then see who has done the homework and how well.

Print worksheets
You prefer to print out your tests or worksheets? No problem! Our worksheet optimizer makes printing out quizzes even easier!

Create quizzes
Create a quiz with any number of questions with any number of quests – and set the time. Repetitions of previous lessons have never been done so quickly!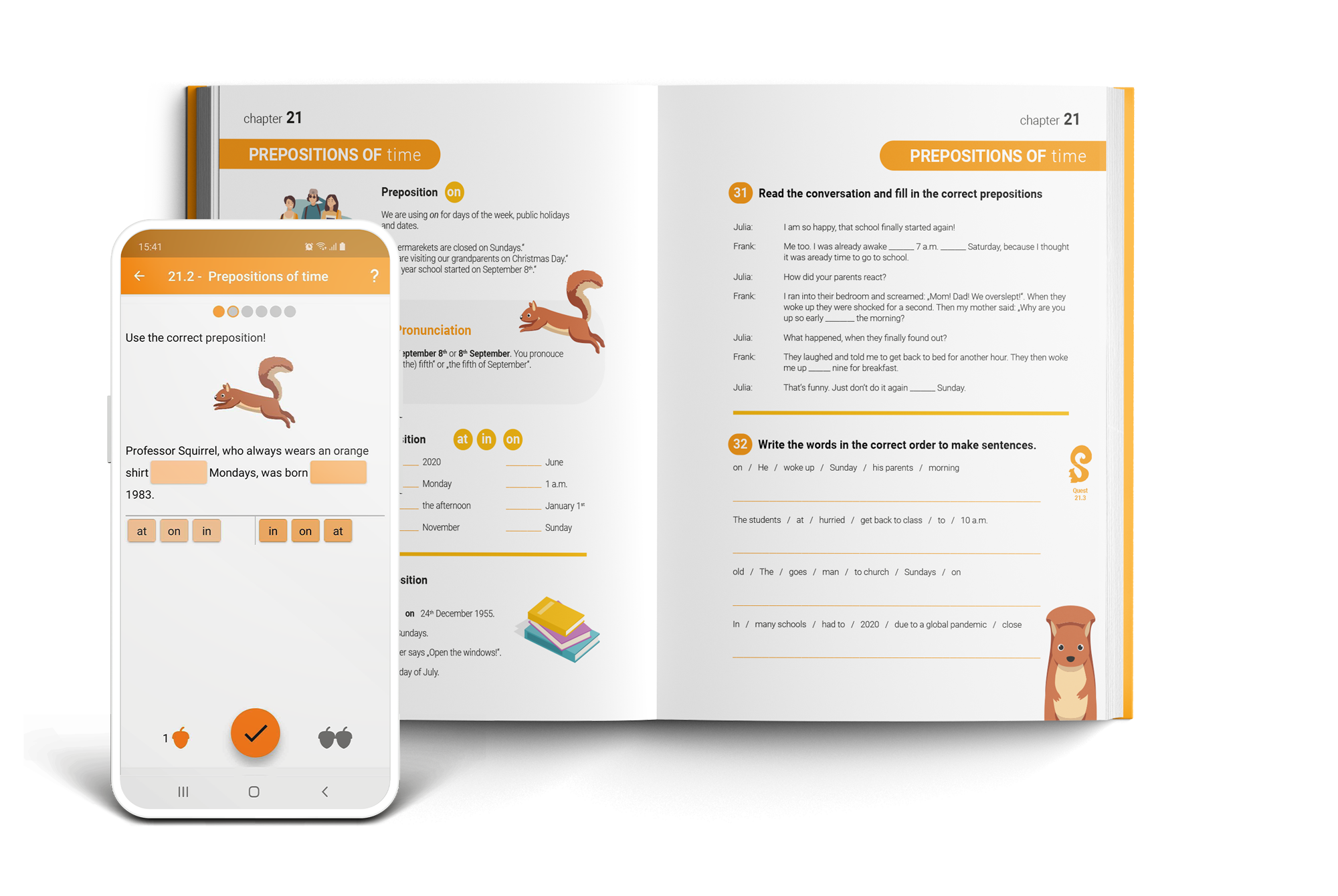 Your lessons with eSquirrel
With eSquirrel you teach digitally & interactively. Our courses are based on popular textbooks – your students learn according to the content you work with every day. What's more, with eSquirrel you can easily design your lessons and bring in digital content.
Learning success at a glance  
Thanks to eSquirrel's Learning Analytics, you can tailor the lessons to your students. You keep track of each student and can solve challenges in the classroom in a targeted way.
Available on all devices and also offline
eSquirrel is available on all devices, such as smartphones, tablets, Android & iOS and also on the web.
eSquirrel also works offline. Download the course once and you can practice and teach without wifi and without a network connection.
Motivate students
eSquirrel motivates self-determined learning. As a blended learning platform, eSquirrel is suitable for both face-to-face teaching and digitally supported self-learning phases. Students collect acorns, complete quests and complete levels.
Gamification elements motivate students to learn and practice regularly.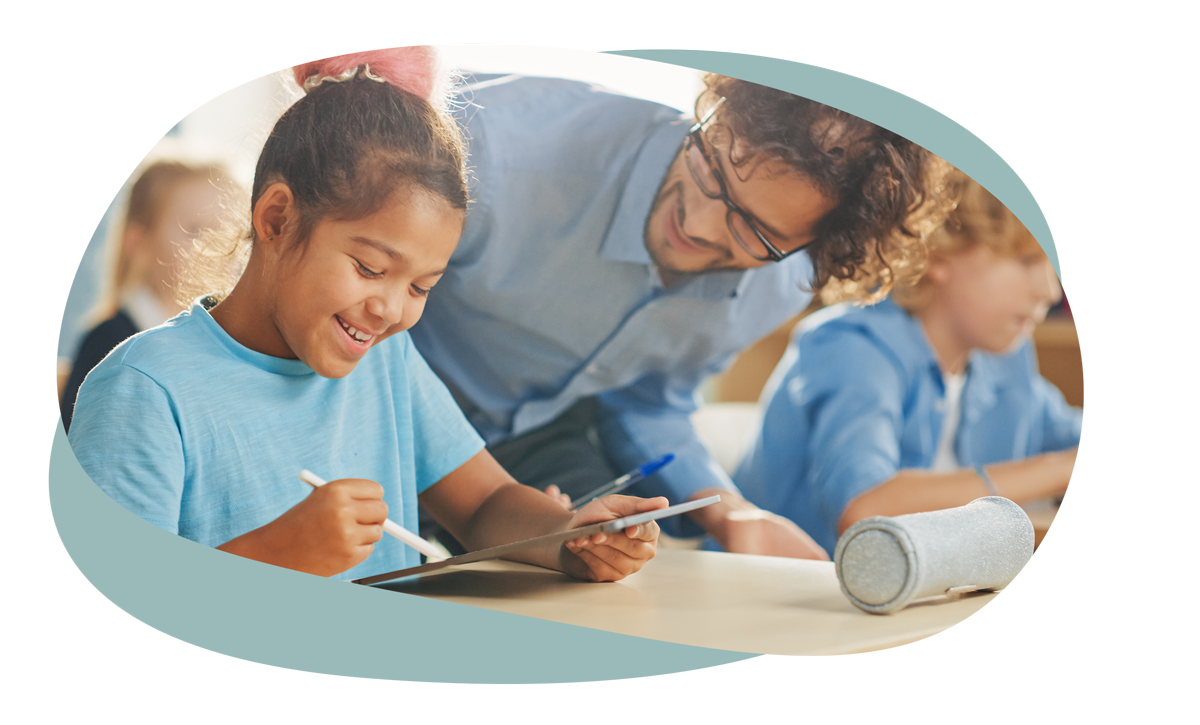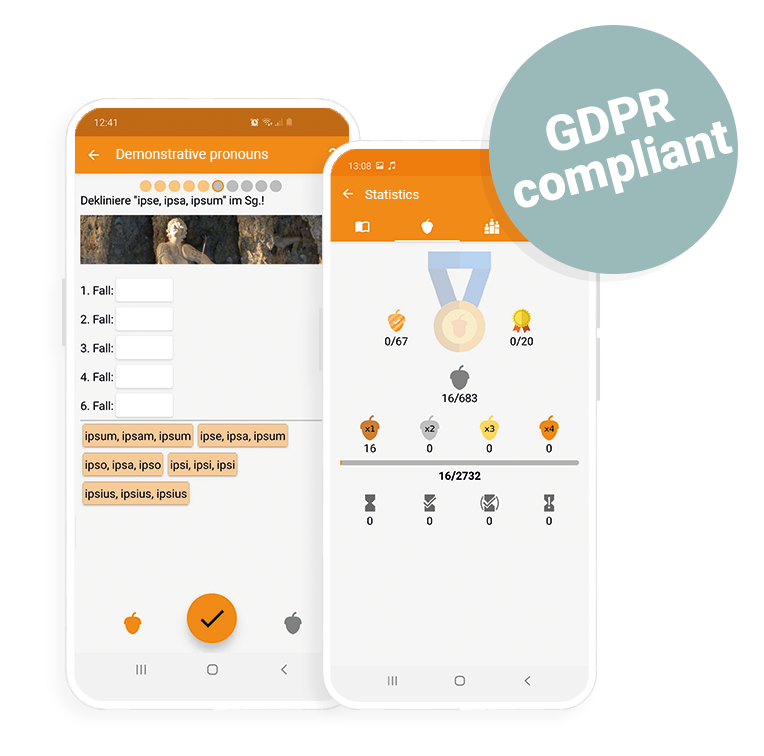 GDPR compliant and free of ads

Like any app and web platform, we process user data to provide our service. Doing that we enforce the GDPR (EU) in a strict setting. We guarantee 100% GDPR compliance.
According to the GDPR (EU) persons below the age of 16 are not allowed to agree to the privacy policy themselves. In some countries like Austria this limit has been lowered to 14 years. As so foreseen in the GDPR, eSquirrel requires parents or legal guardians of users under age to agree to the privacy policy for them and logs their confirmation by name and date. Thus, with users under age, we recommend to install eSquirrel at home with their parents.
The eSquirrel app and platform also runs ad-free. You and your students can learn and practice with our digital content undisturbed.
High-quality learning materials on the smartphone
Students are used to having their smartphones with them at all times. eSquirrel offers mobile optimized exercises on textbooks and course content.
With eSquirrel, your students will find high quality learning materials on their smartphone that match your textbook and learning materials. You can document or directly evaluate the learning success.
Motivate your students: Who makes it to the epic level?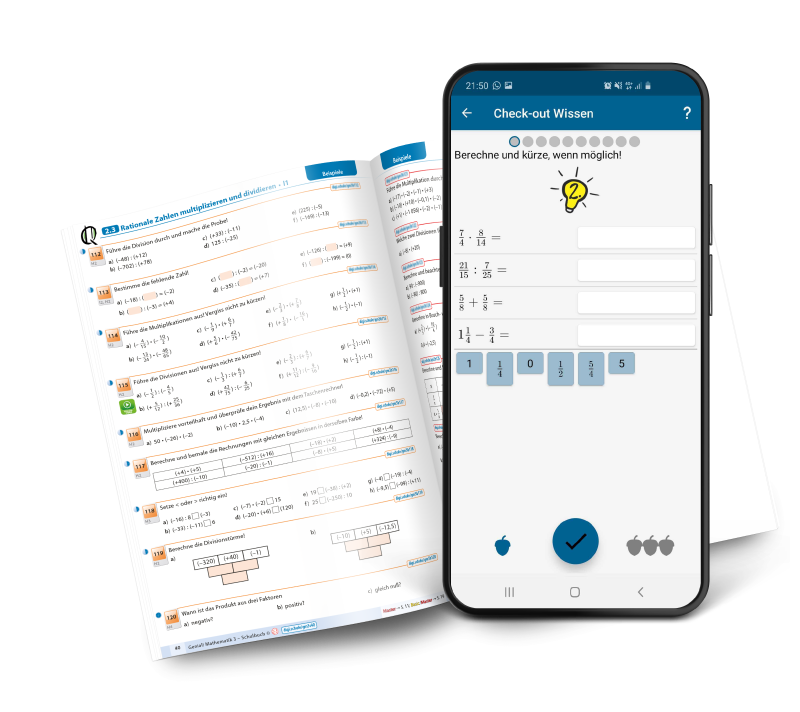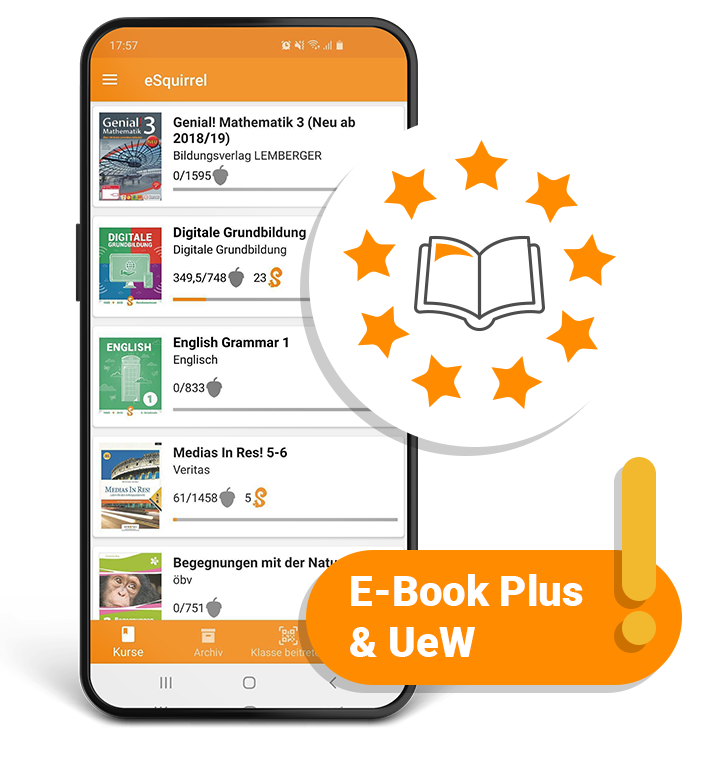 Über Unterrichtsmittel eigener Wahl oder das E-Book Plus der Schulbuchaktion für den digitalen Unterricht bestellen!
Bei vielen Schulbüchern ist der dazugehörige approbierte eSquirrel-Kurs kostenlos als E-Book Plus dabei. Sie können einerseits bei Bestellungen in unserem Katalog bei diesen Kursen die Option "E-Book Plus" auswählen. Andererseits können Sie, wenn Sie bereits das Buch als E-Book Plus bestellt haben, die Option"Code von Buch" wählen. So erhalten Sie den eSquirrel-Kurs schneller und einfacher. (Ebenfalls ist der Zugang auch über digi4school möglich.)
Sollte Ihr gewünschter Kurs nicht als E-Book Plus verfügbar sein, können Sie ebenfalls über die Unterrichtsmittel eigener Wahl (UeW) bestellen. Dafür wählen Sie ebenfalls im Katalog die Option "Klassenlizenz (per Rechnung)" aus. Beim Check-Out können Sie dann die Bestellung auf UeW auswählen.
Zusätzliche Infos erhalten Sie auf unserer Website zur Schulbuchaktion. Ihr digitaler Unterricht kann starten.
Creation of content
You would like to write a course for your own lessons? In our authoring tool, this can easily be done free of charge and advertising.
The courses you write will only be visible to you (including up to 4 other authors) and your students.  In just ten easy steps you can create your own course and start teaching right away.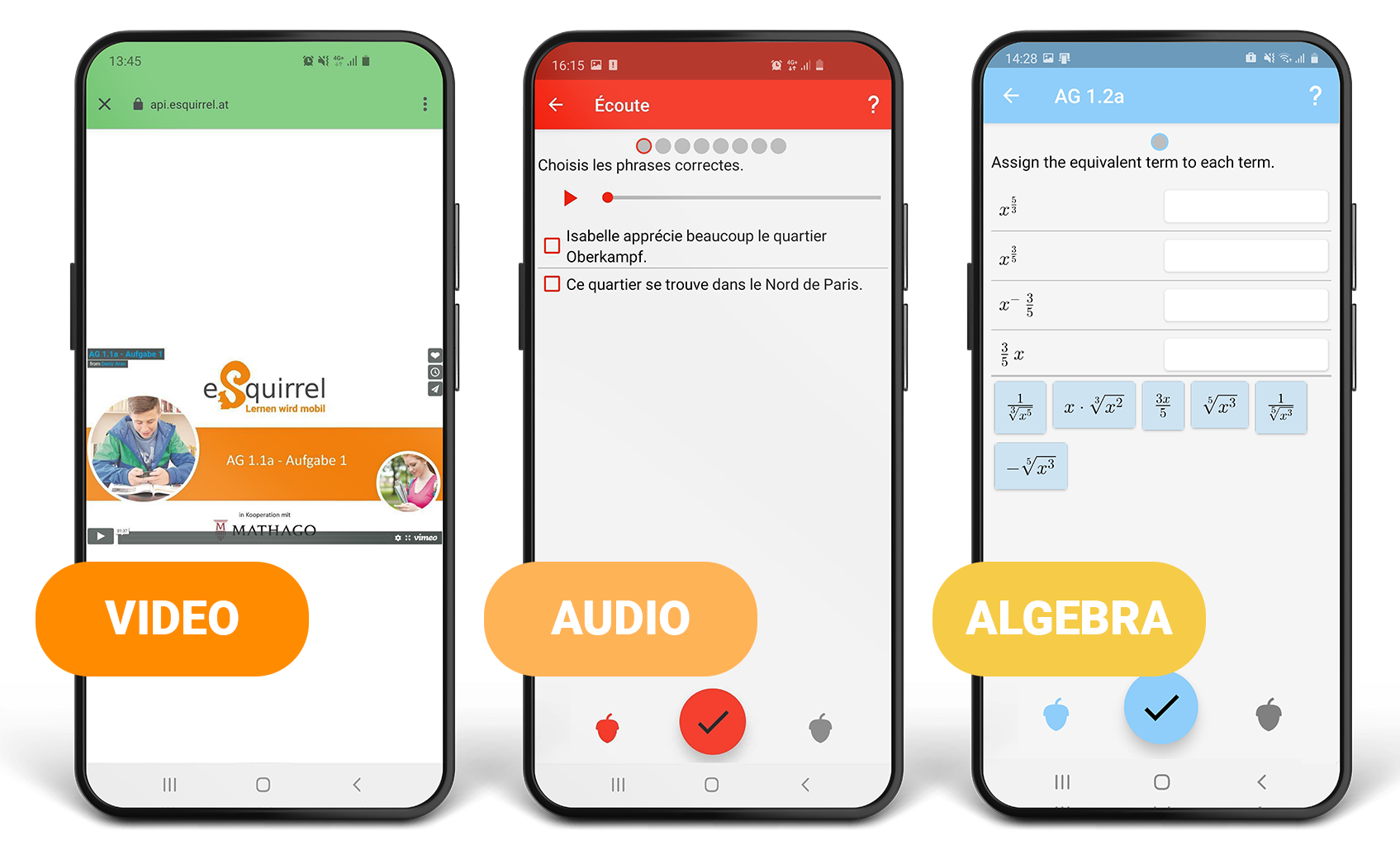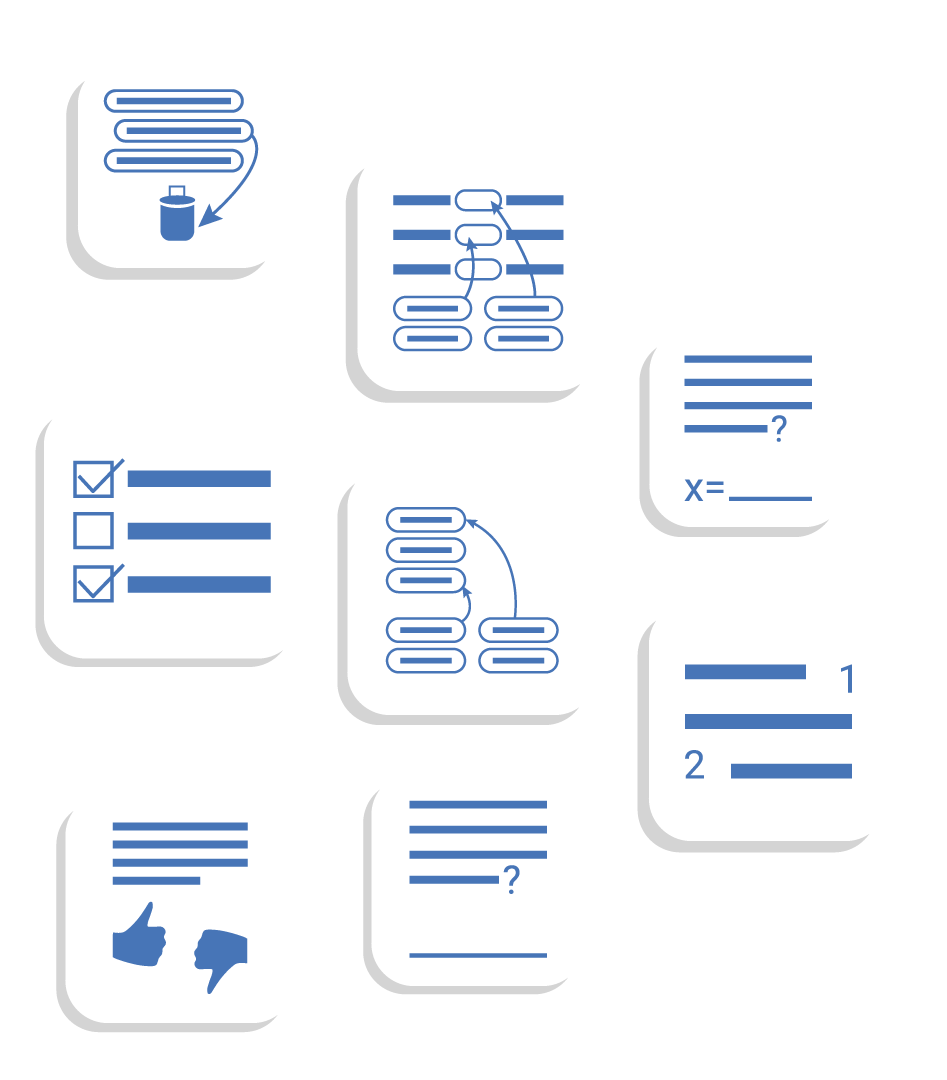 Numerous features
Your students learn effectively and efficiently thanks to the numerous features of eSquirrel.
8 question formats
include audio files, explanatory videos and mathematical formulas
worksheet generator
automatic evaluation of the learning progress
offline available
GDPR compliant
ad free
and many more
eSquirrel Academy: Free Webinars
Take the opportunity to attend our free training courses to be optimally prepared for digital lessons.
Let your students dive into the world of eSquirrel by practicing on their smartphones. Use your textbook digitally, post homework easily, create quizzes and view your students' successes at a glance.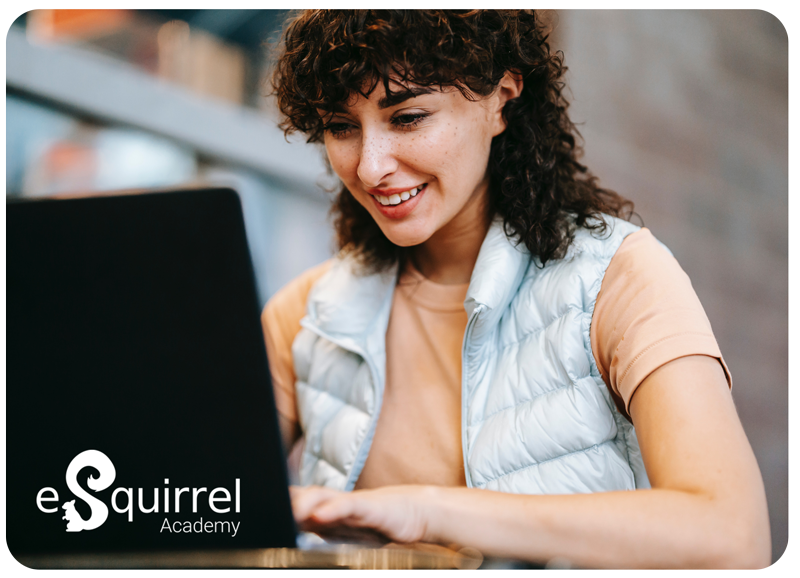 You want to create courses as an author and then publish them?
eSquirrel offers great added value to our school books! Finally something really innovative, which students like to use and which also makes work easier for teachers.
During the home schooling period it was not easy for me to decide which learning contents the children can work on/repeat in biology. But thanks to eSquirrel it worked out well. The students had the task to play through 3 quests I had chosen. The feedback I received yesterday was very positive. There was a "glow" on some faces when they reported about it. I think eSquirrel will be a fixed part of my lessons in the future.
I'm a big fan of eSquirrel and have also received a lot of positive feedback from the parents.
Due to the possibility of using eSquirrel free of charge, I have been using it with my classes since distance learning since mid-March and am thrilled with it. Even now, in addition to face-to-face classes, I very much appreciate the exercises that are perfectly tailored to the textbook.