How to create your own content with eSquirrel free of charge & without ads
The courses you write will only be visible to you (including up to 4 other authors) and your students. You would like to publish your content as well? Get in touch!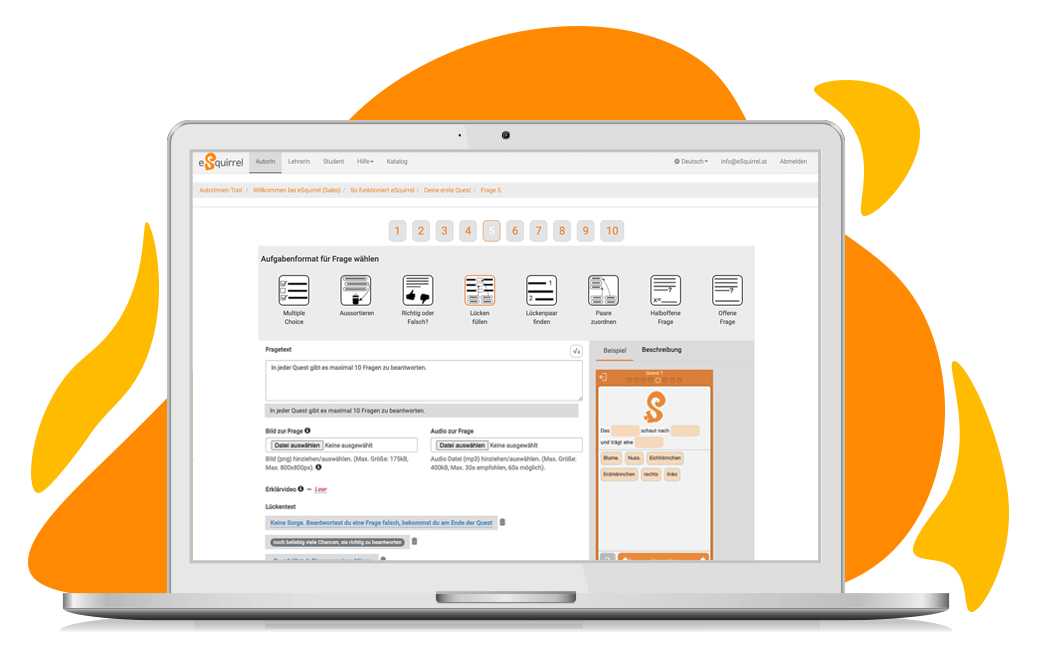 Instructions – step by step
TIP
This video will walk you through the steps to create your own eSquirrel courses. You can find more videos about our web tools for teaching on our YouTube channel.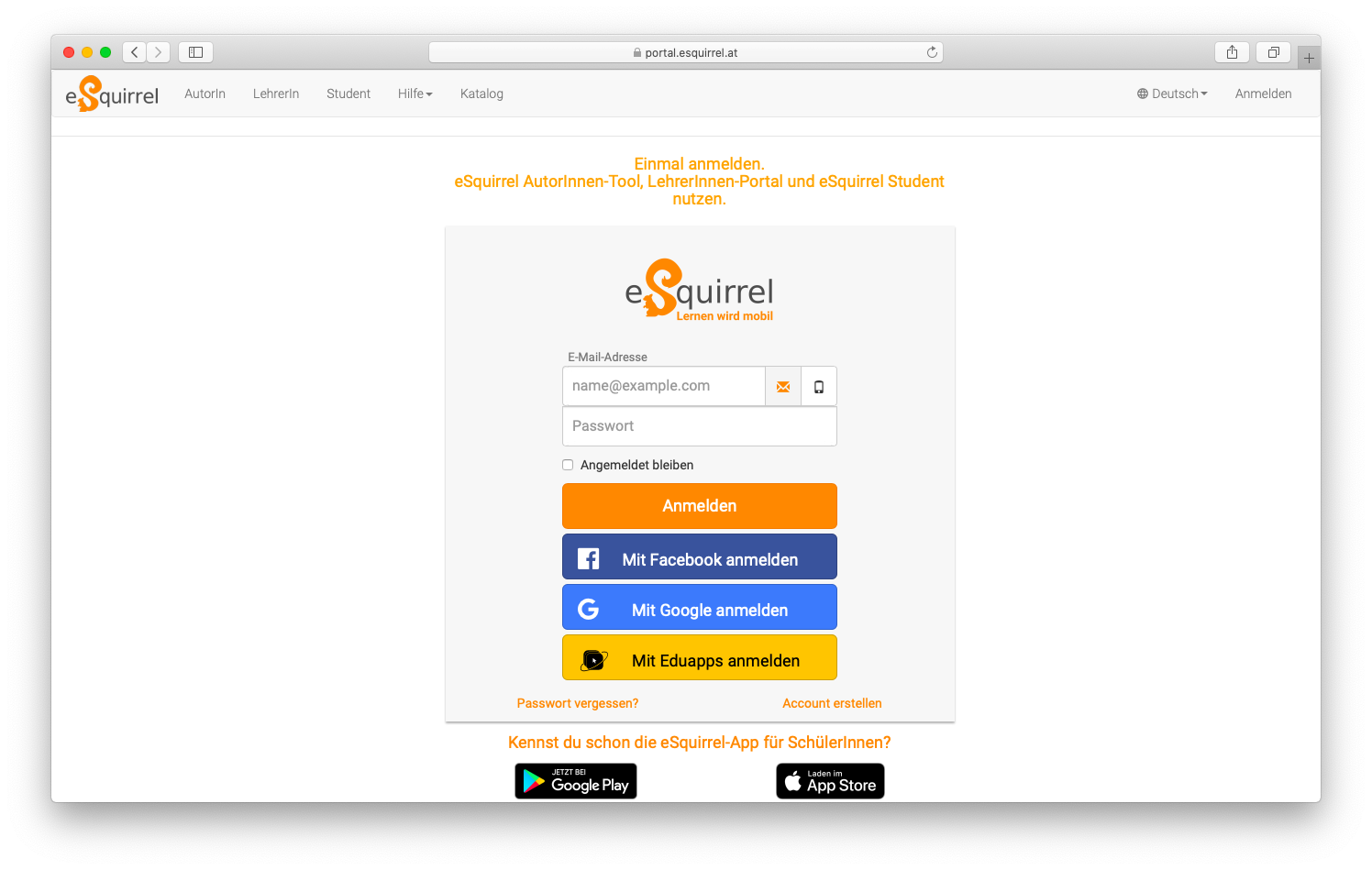 Sign in or create an account
On the eSquirrel homepage,  click on: 
If you don't have an eSquirrel account yet, you can create one in the bottom right corner under "Create Account".
After entering your data, you will receive a confirmation message by e-mail (if you have registered with an e-mail address) or by SMS (if you have registered with your phone number). Click on the link sent to you to complete the registration.
You can then simply log in with your access data.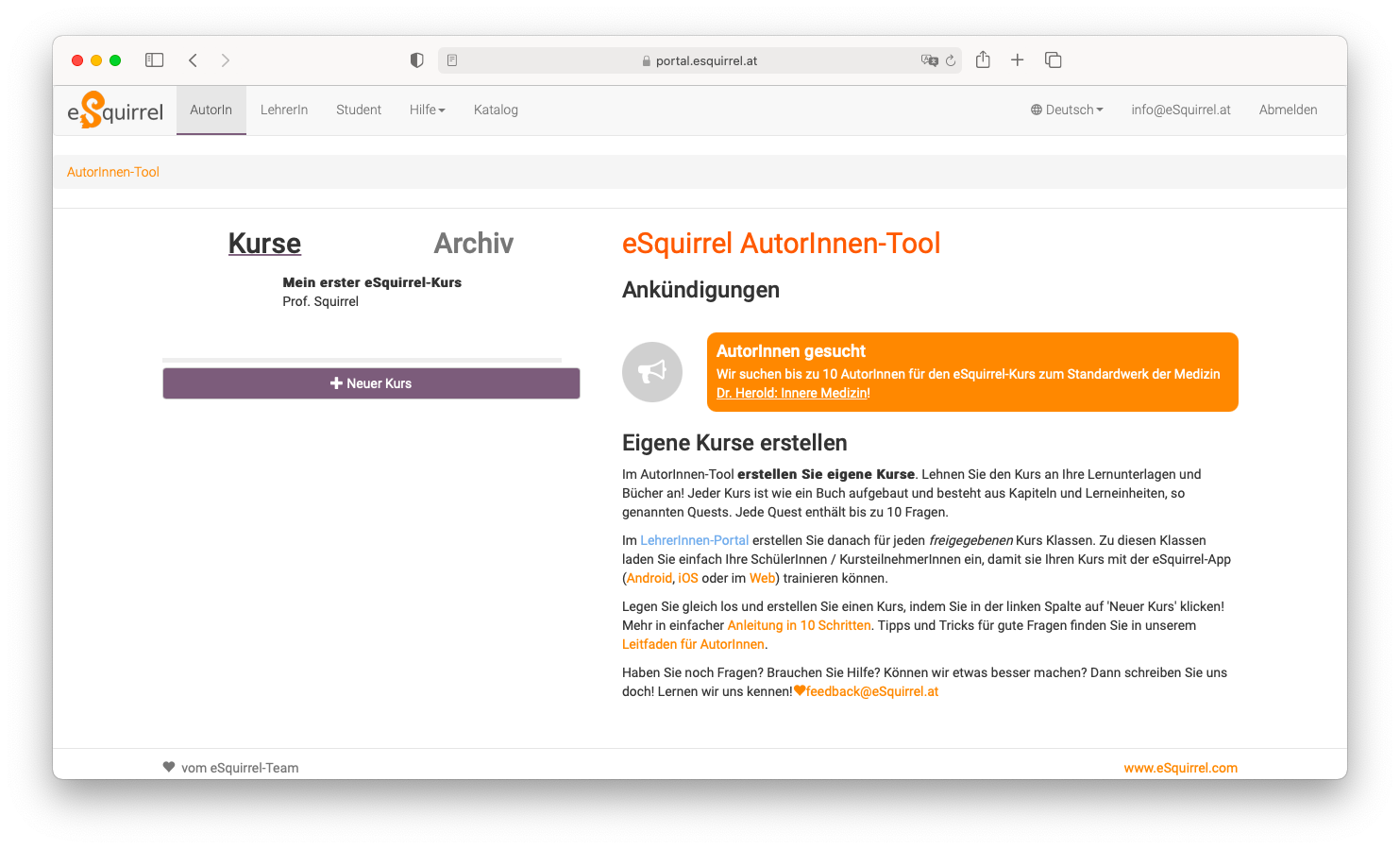 Switch to the author's tool
Click on "Author" in the upper left corner
There you will see all your created courses
In the authors' tool you can create a new eSquirrel course by clicking the button "+ New Course"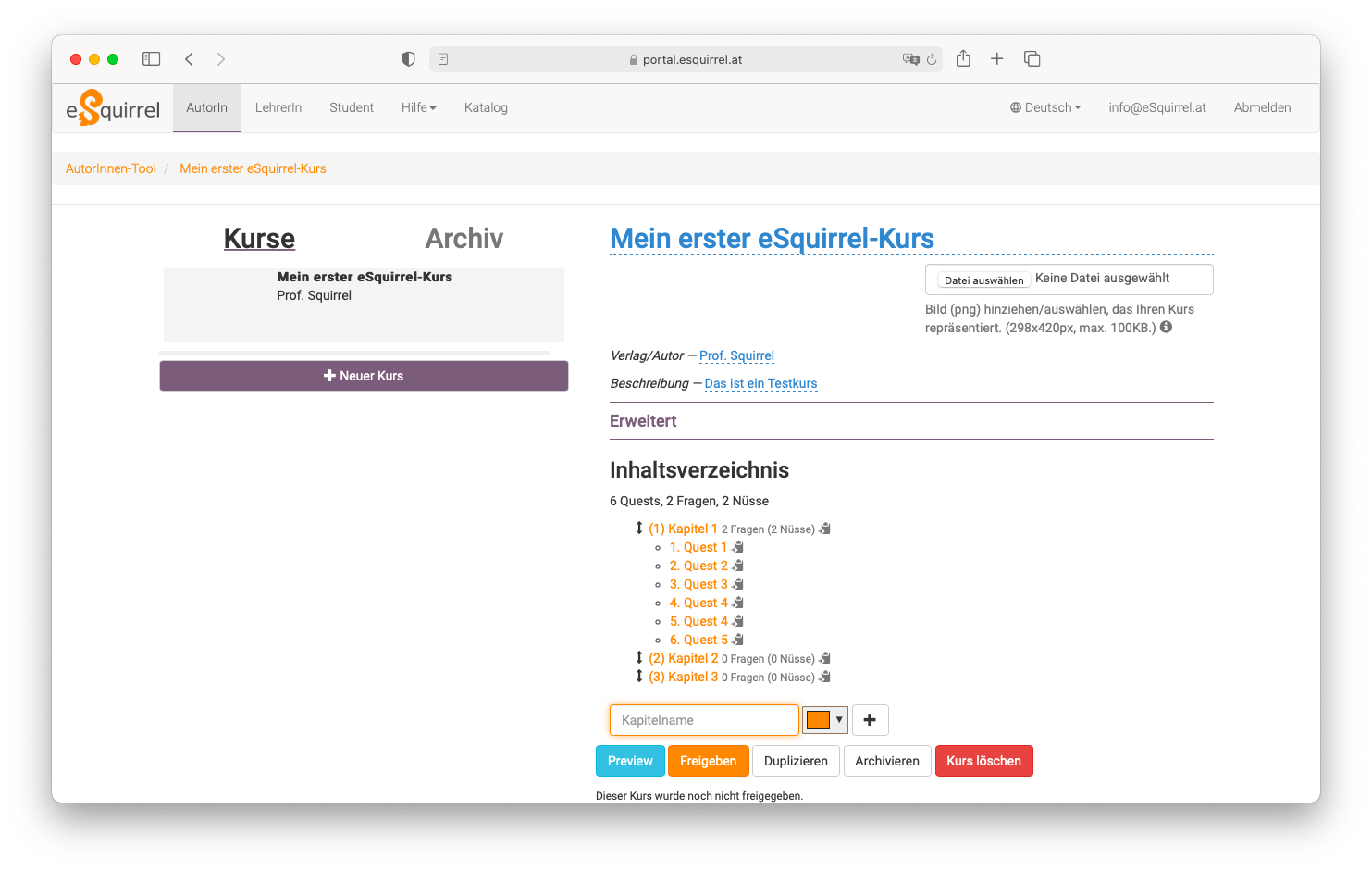 Create chapters

You can now enter the following general information about the course

Name
Publisher/Author
Description
Cover


Create chapters in the next step (here you can also assign colors)

Then click on the chapter names to edit the respective chapters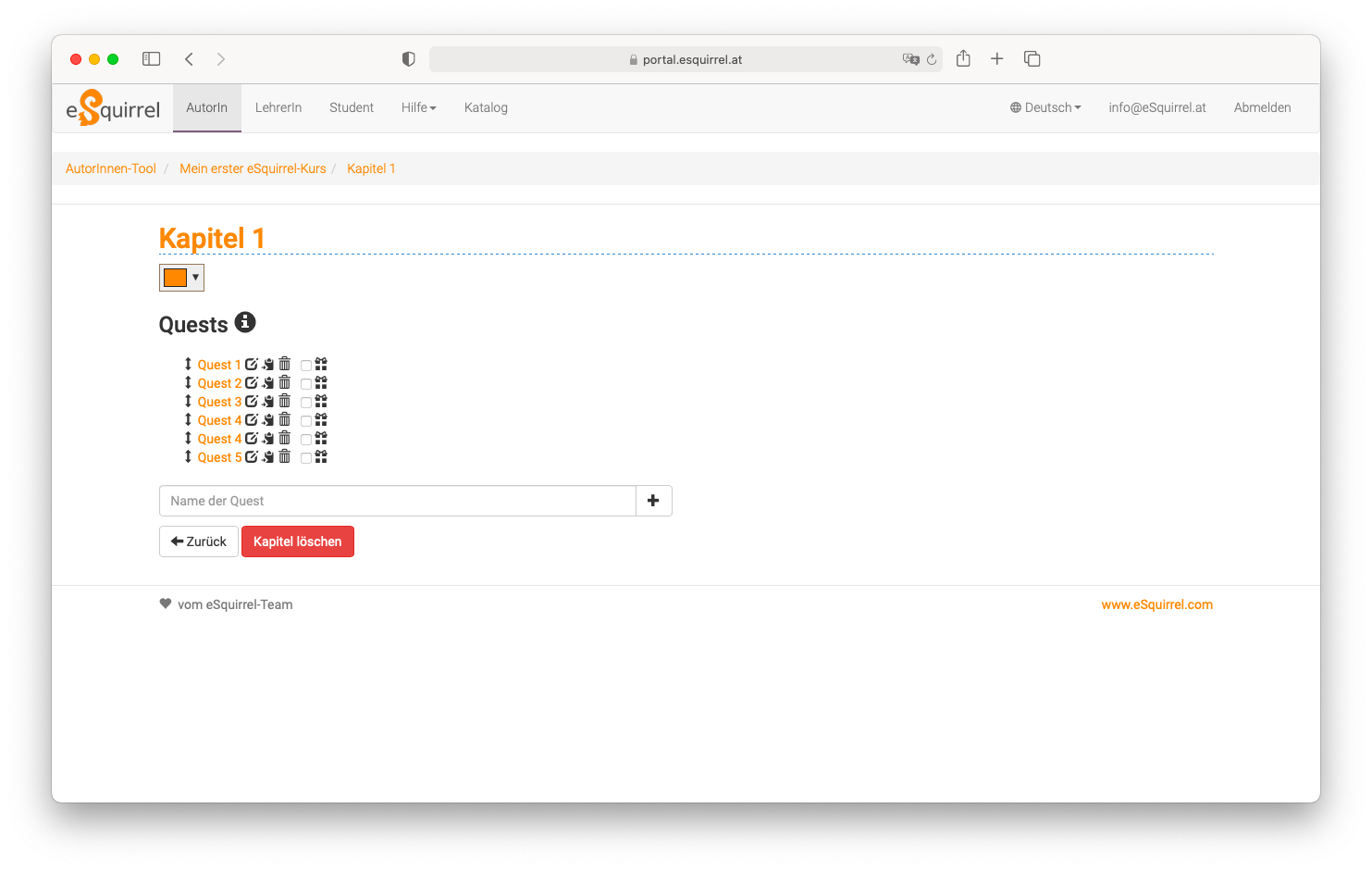 Create quests

In every chapter you now have the possibility to create quests. Quests can contain up to 10 questions each. Enter the name of the quest in the input field "Quest name" and click Enter or the plus button.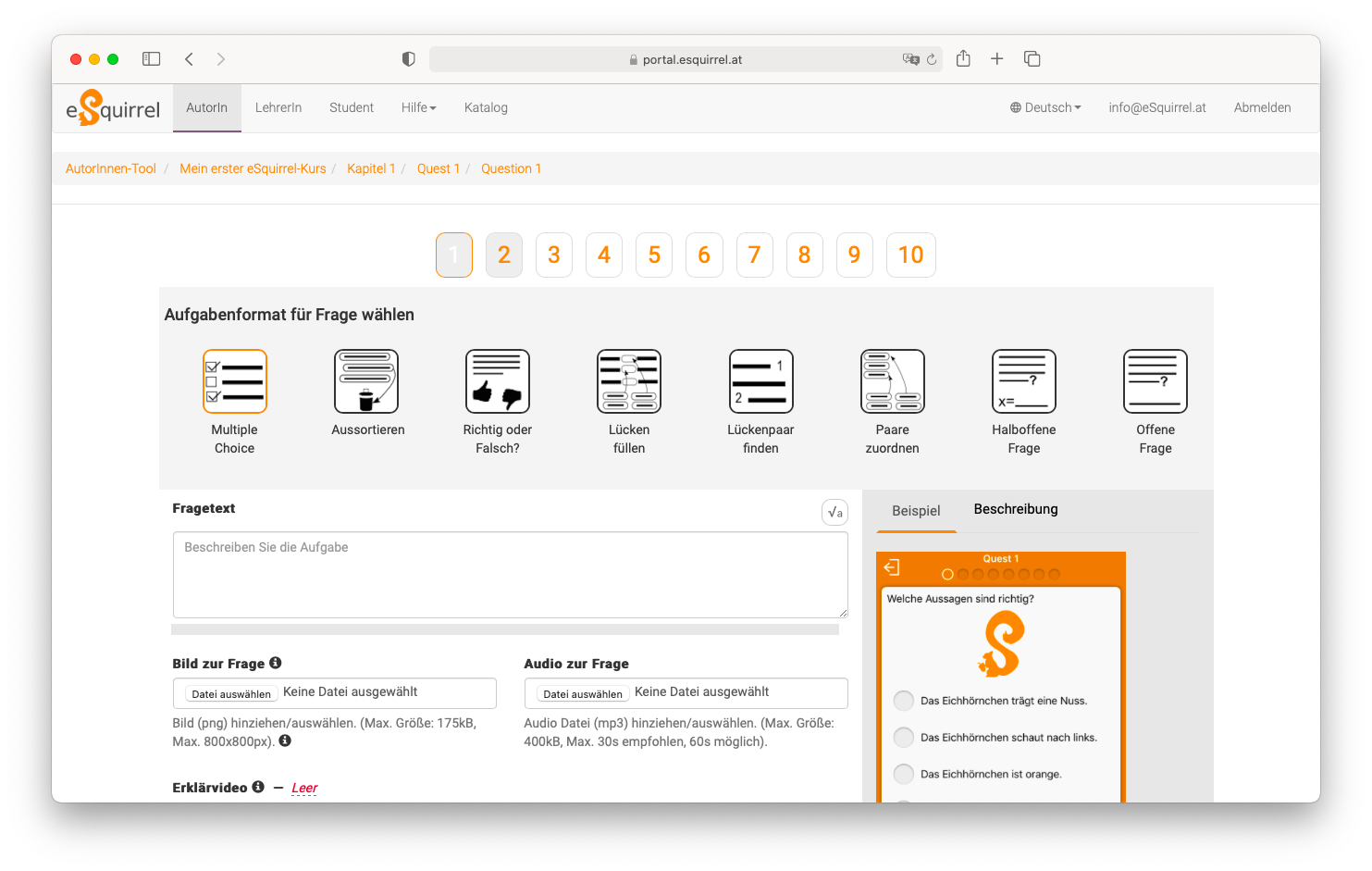 Create questions

To create a quest, click on the quest title. Choose from eight-question formats and enter the question, correct answers and wrong answers. The 8 different question formats enable learners to acquire sustainable skills.
Multiple Choice
Sorting out
True or false
Filling gaps
Find pair of gaps
Assign pairs
Half-open questions
Open questions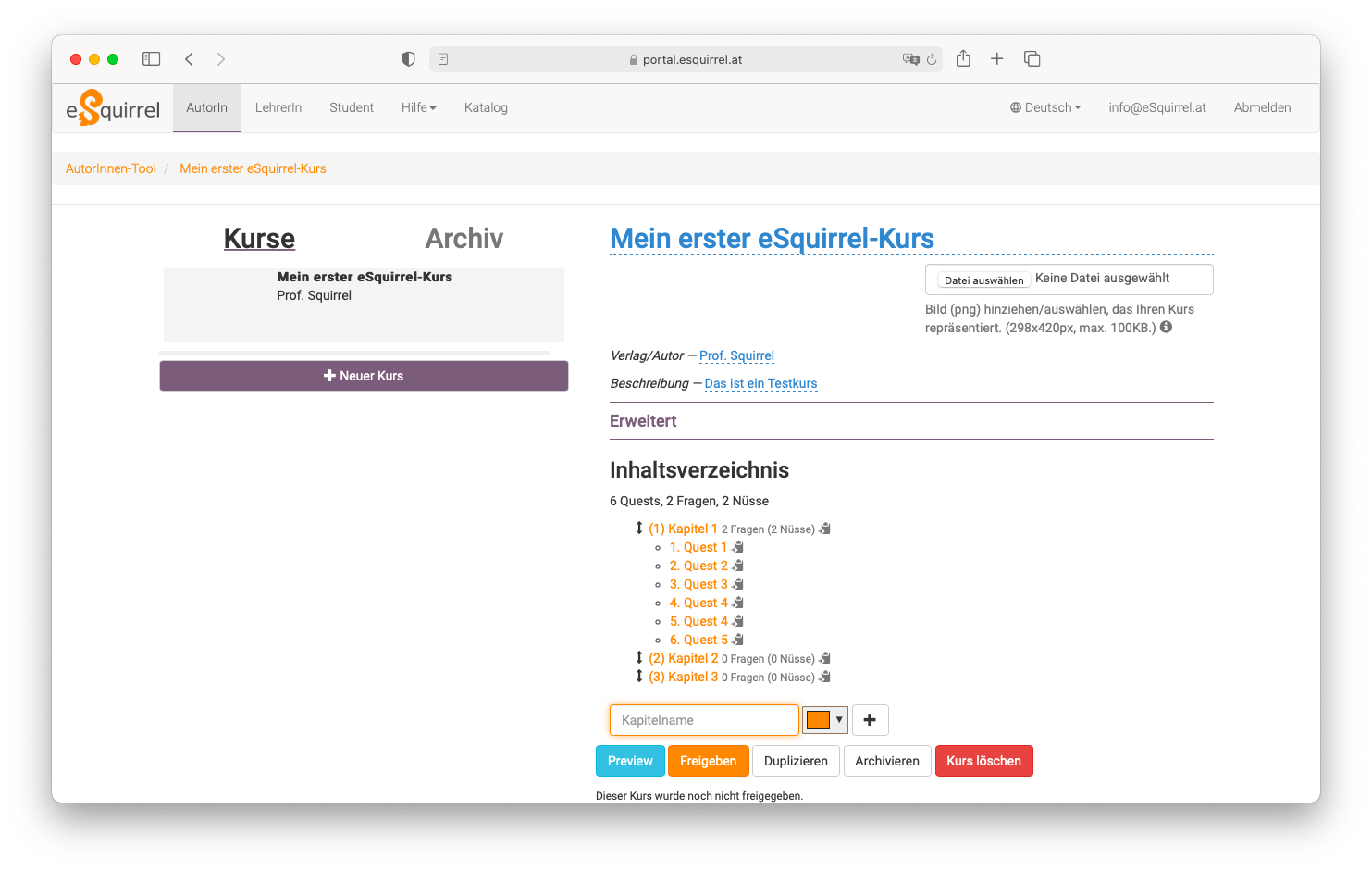 Try out & publish quests and questions on your smartphone
To do so, click "Preview" under the table of content of your course. To test the course, download the eSquirrel app to your smartphone and log in with the same login information.
When you are satisfied with the course, click "Share". Then you can use it to teach in the teacher's portal.
Once you have shared your course, you cannot delete or move previously created Chapters & Quests. But you can overwrite them or fill them with other questions.
Do you have any further questions?