Pass exams and collect acorns

To successfully complete a learning unit – a so-called quest – every question must be answered correctly once.

By repeating quests at different times, students strengthen their skills and gain confidence in their abilities.

Students can ask questions about quests. You will receive answers in class or by e-mail.

Students can compare themselves with the best 33% of the class and see their own place.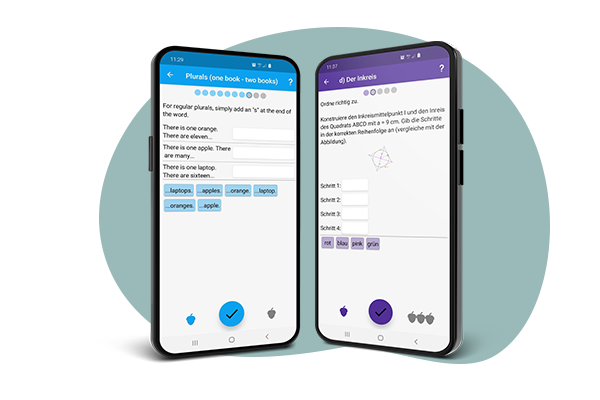 Your learning companion for the entire school year
eSquirrel contains courses for common textbooks, for German, English, Mathematics, Biology, entrance tests for medical studies and many more.
Answer quiz questions and collect acorns for the winter
An eSquirrel course is divided into quests each consisting of up to 10 questions. Embark on a quest by answering questions and thereby collecting acorns. But beware: A quest cannot be completed in passing! You can only complete it if you have answered each question correctly once. Don't worry: We will help you!
If you complete a quest successfully for the first time, you will have made it to the Bronze level. Increase the value of your acorns even more by moving to a higher level with every quest. Did you make it to the silver level yet?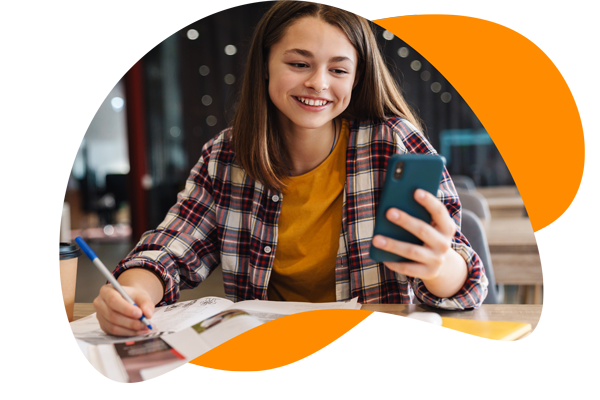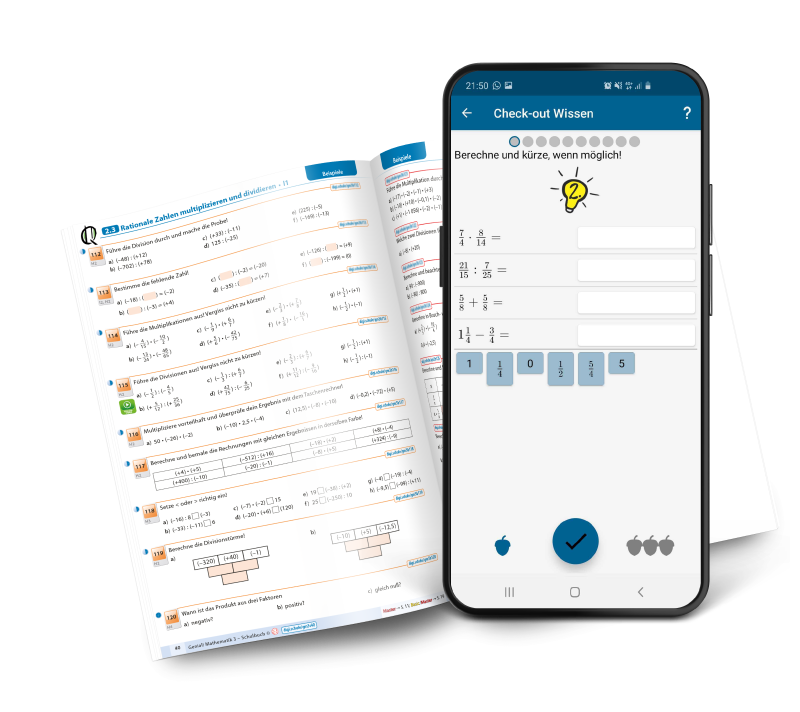 High-quality learning materials on your smartphone
You don't need to have your textbook with you, you can simply answer quiz questions whenever and wherever you want. Our questions are mobile optimized. They fit comfortably on a smartphone and can usually be solved without any tools.
Every child knows that you learn by repeating. According to the principle of "spaced repetitions", you only repeat when you are in danger of forgetting the knowledge. The more often you repeat, the longer these intervals become. This is how you transfer knowledge into your long-term memory – without getting bored.
Do you belong to the best?
In the ranking list, you see yourself and the TOP 33% of your classmates. If you are not assigned to a teacher, you are compared to all other students who also practice independently of a teacher. Are you among the best?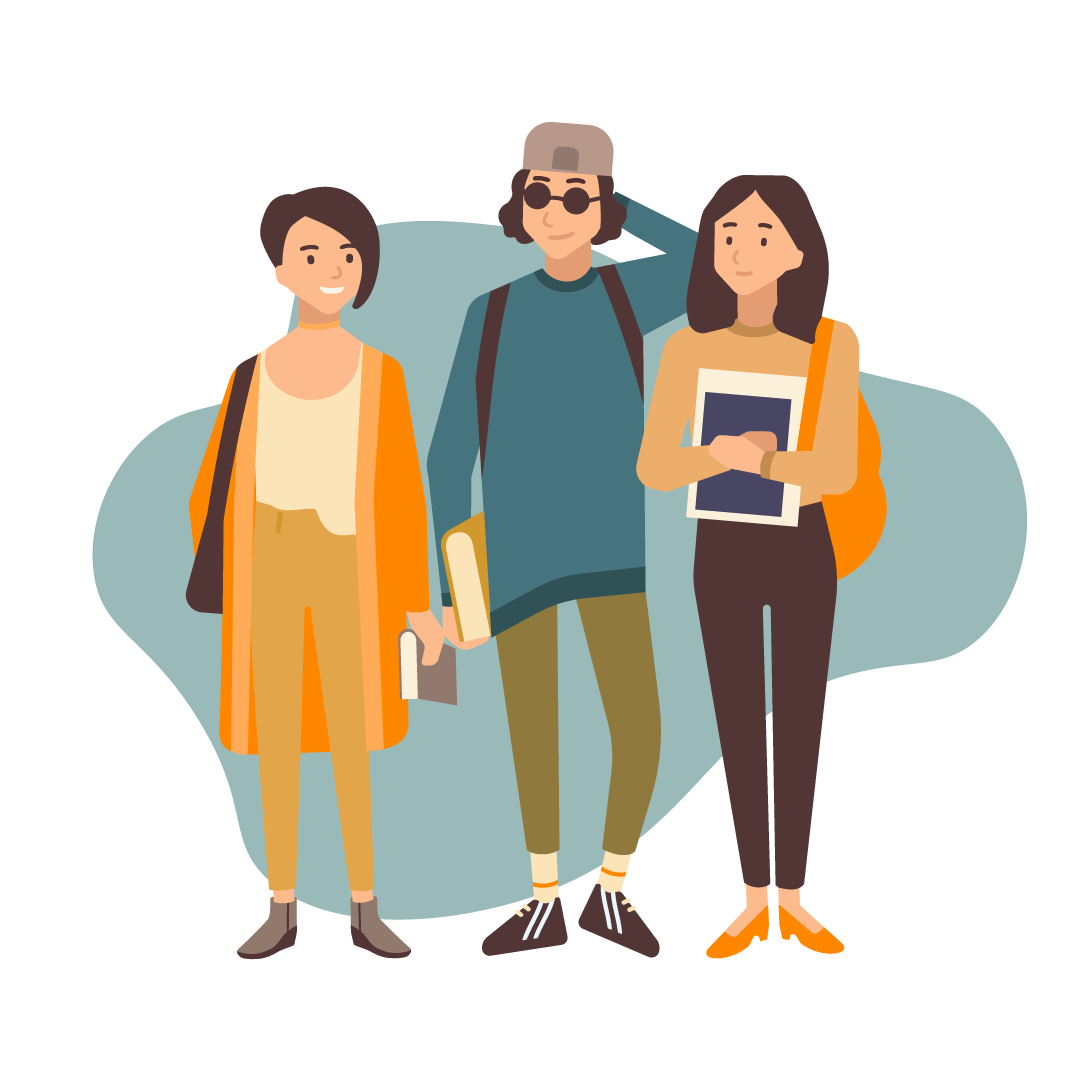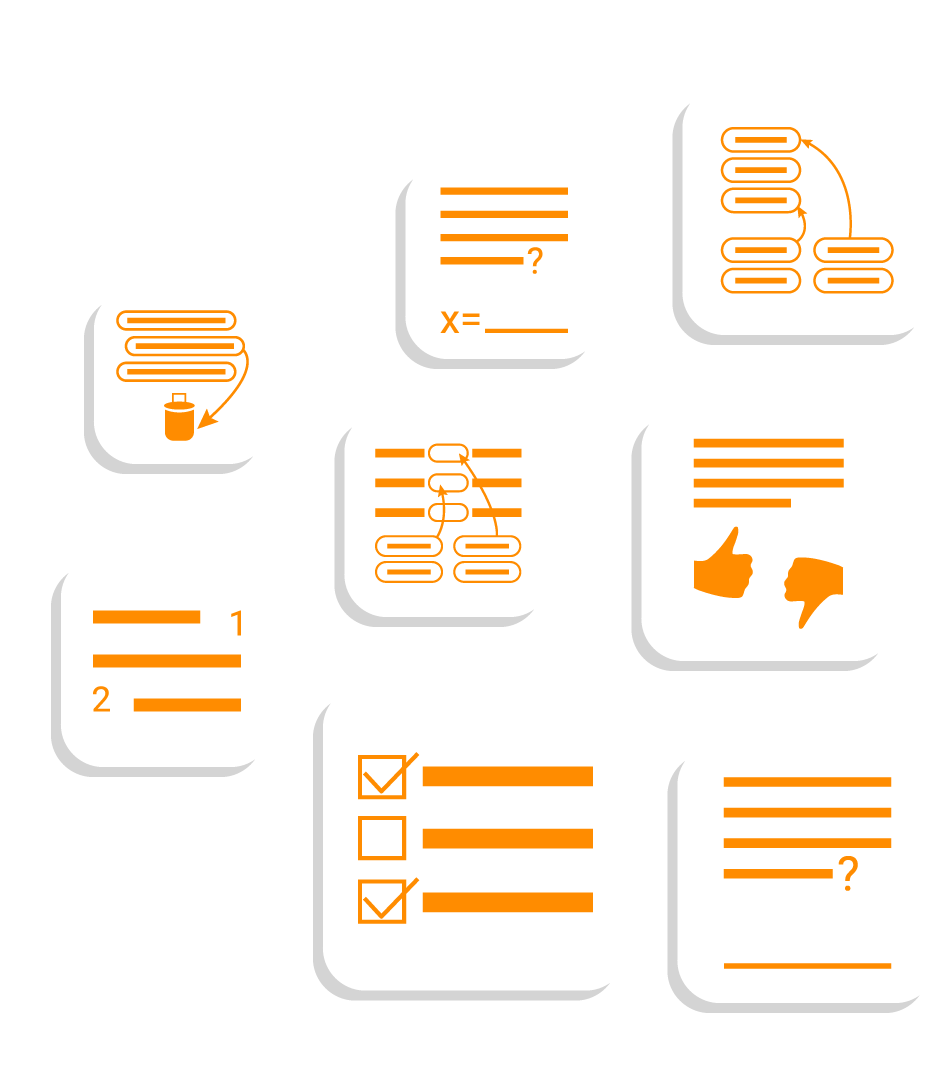 Thanks to the numerous features of eSquirrel you will learn efficiently and sustainably.
8 question formats
Include audio files, explanatory videos and algebraic expressions
Track your own learning progress
E-Book always with you
and much more
You decide where you use eSquirrel:
The app is very helpful for mathematics, especially the explanatory videos are well done. You have a very large selection of exercises that you can use as preparation for the high school diploma in math and other subjects.
Really great app! If you want to learn something, the app really helps a lot. Everything works fine and there are many topics and different chapters.
I think it is a good app!!! I am a student myself and especially now in this Corona crisis I think it's a great app.